The Ultimate Free Range Experience
If you visit on foot or by bike, you are getting good exercise and a daily dose of Vitamin D (at least we hope so!). Once in the Park you may explore our lakeside walks, nature trails, outdoor play areas, picnic areas and visit Winnie the Pooh's 100 Aker Wood.  
Aldenham is a haven for a wide diversity of flora and fauna and is a great place for photography and wildlife watching. 
The walks are self-guided but take a look at our wildlife page to see the animals and plants you might find here Wildlife so you can learn as you explore.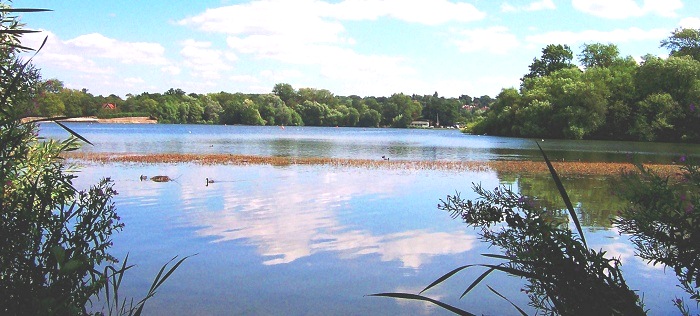 Nature and Lakeside Trails
A walk around the 55 acre lake is a favourite for most visitors. The lakeside trail is approximately 2km, you can wander through the woods and along the edge of the lake. 
Ducks, Canada geese, swans, dragonflies and more can be spotted on the way round - but you have to be really quiet to spot rabbits and squirrels! 
Our Nature Trail is a leisurely 0.6km making it great for a young family walk.
All our walks make beautiful surroundings for a picnic or to do some light cycling. Please be careful of other users when cycling around the lake.